About On the Table.
Last year Vancouver Foundation released research that showed many people are feeling lonely and disconnected. To respond, we're calling on everyone across BC to help create a sense of welcome and belonging in our communities. With On the Table, we're stepping up to do our part. And we've created a platform for others to do the same.
It's a simple idea, but a deeply profound one. Each host will choose their own venue, serve their own food, and talk about the issues and ideas they find most interesting. The topics people discuss will be collected and shared—giving us an exciting snapshot of what's on people's minds throughout BC right now. It's a fun, meaningful opportunity for people everywhere to meet, gather, and share.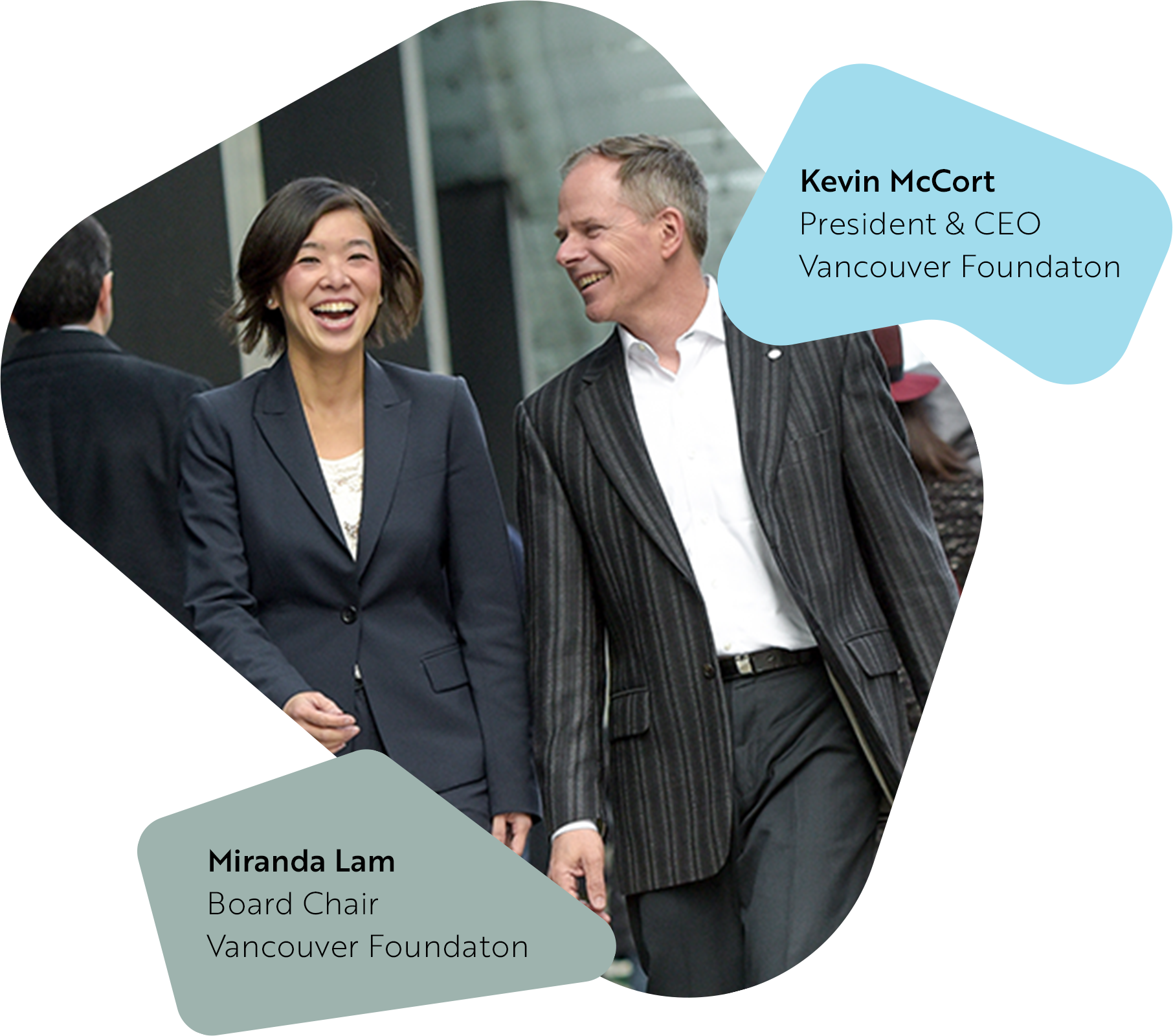 Since 1943, Vancouver Foundation has been community inspired—connecting the generosity of donors with the energy, ideas, and time of people in communities across BC.
This year is our 75th anniversary, and we want our celebration to be about something bigger than us. That's why we're inviting everyone to be part of it, through On the Table. It's an initiative powered by Vancouver Foundation—which allows events to be hosted by individuals and organizations across BC—that brings people together and encourages community connection. Hosts sign up to gather their friends, neighbours, coworkers, and family to share some food and talk about what matters most in their community.